17 Mar

Wet n' Cool Wrap Up 2015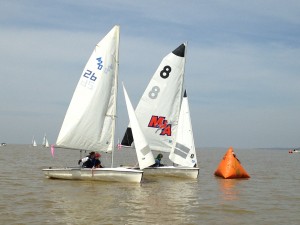 Wet n' Cool 2015 was held at FYC on March 7th and 8th.  It will go down in history as the first High School Regatta in the state of Alabama with 16 420s on the water representing Fairhope High School, Ocean Springs High School, Okaloosa County and Panama City.  In addition, we had 9 Optis and 2 lasers for a total of 43 junior sailors!  
The high school format was fleet racing on Saturday and team racing on Sunday.  Finishing first in fleet, team and overall was Okaloosa County with Fairhope 2nd  and Ocean Springs 3rd.
Fairhope was proud of our 4 Opti Green sailors that braved the cold water and wind on Saturday.  Pictured are Millie Ollinger, Brody Quattlebaum, Carter Smith and Nate Hartwell.  We will be looking for big things from these little sailors in the future!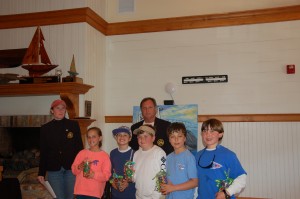 In addition to some amazing weather and great sailing, we had a super fun "Grill your Own" on Saturday night complete with bonfire, s'mores, and outdoor movie.  This brought back the old days for many parents that remembered our time in the boat barn post-Katrina.
Thanks again to all the parents and members that helped out on the water and off to make this a successful weekend.