08 Apr

Wet n' Cool 2014 Regatta Wrap Up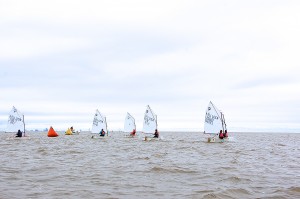 Wet and Cool Regatta, held on April 5th and 6th at Fairhope Yacht Club, was just that….Wet and Cool!  Thanks so much to all the visiting sailors from Ocean Springs and New Orleans that braved the weather and joined us for the weekend.
The Opti course was full with 2 green fleet participants and 5 red, white and blue sailors.  Thanks to Coach Ellis Ollinger for coaching green fleet and George Pereira and Steve Odom for the great job they did as race committee and mark set.  The Optis managed to sail 6 races Saturday before the rain came in and 4 more on Sunday.   Shifting winds and a long W2 1/2 as their last race gave them some great experience on the water.  Congratulations to white fleet winners Emily Fortisch(1st place- SYC), Emily (2nd place- SYC) and Parker French(3rd place-FYC), Hunter Stevens(blue fleet 1st-FYC) and Camille McGriff(red fleet 1st FYC-3rd overall)
The Laser/420 course had 9 participants that managed to sail 6 races Saturday and another 6 races on Sunday.  Congratulations to the winners on the laser course – Phillip Dobbins(1st -FYC), Carter Brown(2nd-OSYC) and John Pereira(3rd-FYC).  We owe a big thanks to John Hirsch, Kelly McGriff and Mikeal Donald for all their hard work on the Laser course.
An added bonus to the weekend happened when several of our beloved Junior sailors showed up Saturday afternoon for prom pictures on the porch.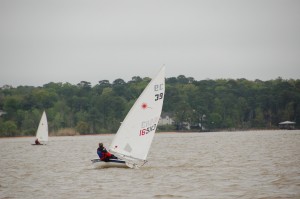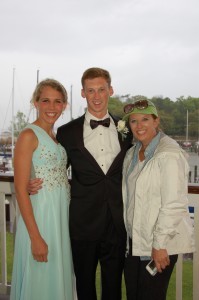 They all looked so beautiful and handsome!  We truly love our extended FYC family.