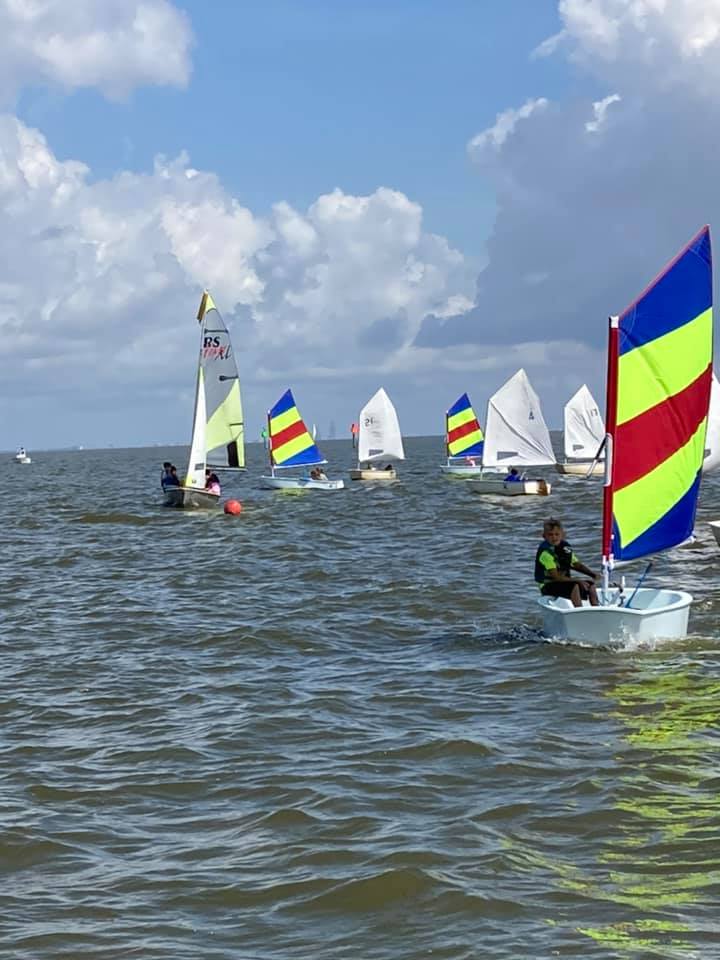 14 Jan

Save the Date 2022 Summer Camp
SAILORS AGES 7-12 OR HIGH SCHOOL SAILORS
TYPES OF BOATS
There are three classes used for instruction at FYC.
The Optimist is a small sailboat designed for learning to sail and raced until a sailor reaches their 13th birthday. It is a singlehanded boat. The Optimist fleet learns points of sail, how to determine wind direction, sailing terminology and on the water safety. Children between the ages of 7-12 weighing up to 125 lbs. should register for this fleet.
The C420 is the boat used for high school and college sailing. It is a double handed boat with a mainsail and a jib. The 420 fleet will learn weather basics, on the water safety, points of sail and sail trim. In addition, the 420 sailor will learn how to work in a skipper/crew team. Sailors over 12 years old and over 105 lbs should register for this fleet.
The Feva is an up and coming youth class boat sailed double handed like a 420.
Session 1: June 6th – June 17th
Session 2: June 20th -July 1st
Session 3: July 11th – July 22nd
Session 4: July 25h – August 5th
COST: Member $350 Non-Member $400
BAY BUDDY CAMP: 4 sessions 8am-12pm
CHILDREN AGES 5-7
Our Bay Buddies program is designed to introduce our smallest sailors to the yacht club, the beach, and sailing in a positive, playful environment. Bay Buddies will swim, play beach games, throw cast nets, go for sailboat and powerboat rides with counselors while learning about our bay and all it has to offer.
Session 1: June 13th – 17th
Session 2: June 27th – July 1st
Session 3: July 18th – 22nd
Session 4: August 1st – 5th
COST: Member $175 Non-member $200
***IMPORTANT NOTES*** Registration for Members will open March 21st. Non Member registration will open one week later. Make sure your email is typed in correctly, leaving your email does not guarantee a spot in the camp, but you will have quicker notification of open registration.
Any Questions Contact:
Holly Murray 228-363-0073 or holly@fairhopeyachtclub.com